Holy Cross Medical Center
Taos, New Mexico
Holy Cross Medical Center (HCMC) is the central hub for health care in north-central New Mexico. HCMC is home to over 80 physicians, covering a variety of ever-expanding specialties that include internal medicine, wound care, dermatology, ob/gyn, orthopedics, general surgery, urology and a fully-staffed emergency department. Holy Cross Hospital is an 89,000 square-foot, not-for-profit, 29-bed community hospital, with a local governing board that includes both physicians and community members. Click here to visit their website.
An Opportunity to Address an Important Community Need
Substance Use Disorders (SUD) are a serious and persistent public health problem in New Mexico – and counties in Northern New Mexico have been severely impacted. In particular, counties in Northern New Mexico have consistently ranked highest in the prevalence of Opioid Use Disorder (OUD) and in categories of misuse-related health consequences including liver disease, opioid overdose and suicide. In 2017, drug overdose death rate in Taos County was 28.3 and a staggering 90.9 per 100,000 in Rio Arriba County.
Emergency Department-related visits for drug misuse have been going up in Taos over the past several years. Because of lack of detox services, persistent stigma of people with SUD, and changes in treatment agencies, Emergency Department and detention centers become the catchment places for people struggling with SUD.
In 2018-2019, the Northern New Mexico Rural Health Network received a HRSA planning grant to assess the opioid epidemic in the region including Rio Arriba, Taos and the Eight Northern Indian Pueblos. This yielded a comprehensive report detailing the prevalence of OUD, the resources and gaps in services. One of the primary gaps in services identified in the community needs assessment report was navigators to help connect people with SUD to services.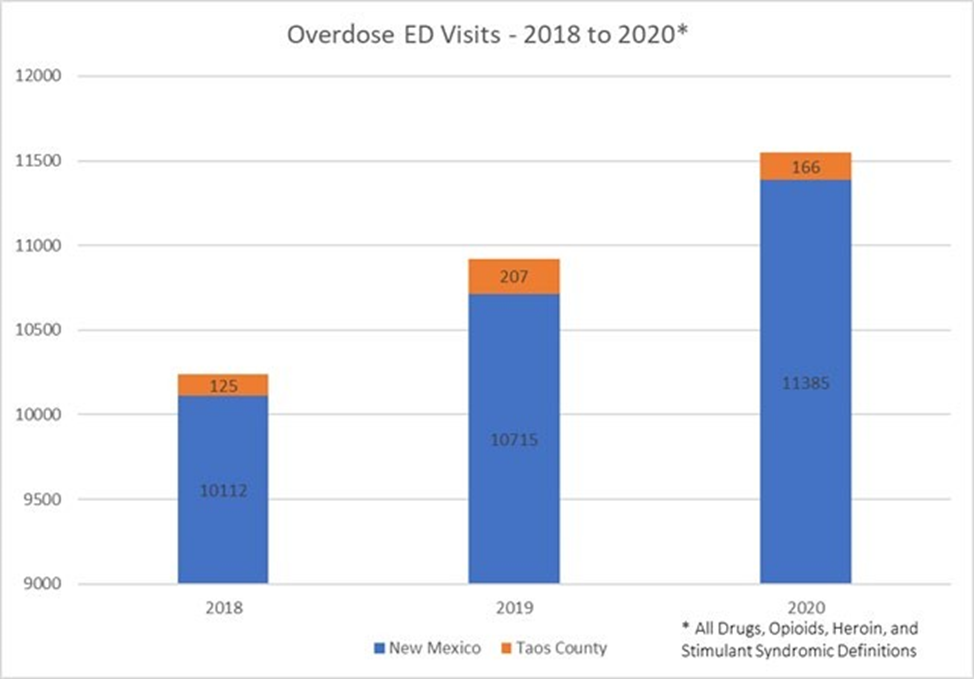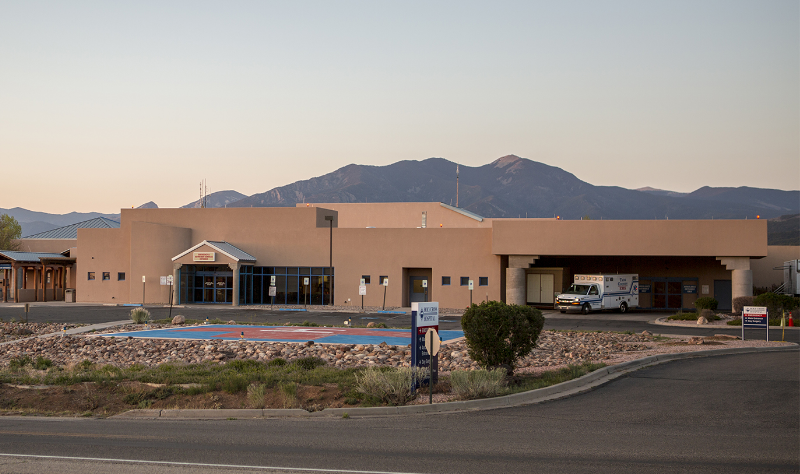 A Team Comes Together
Members of the New Mexico Rural Health Network in Taos including Jeannie Ross of Holy Cross Medical Center, John Hutchinson, pharmacist and advocate, Lawrence Medina, executive director of Rio Grande Alcohol Treatment Program, and Rasa Lila O'Donnell, Taos liaison for the Network came together to apply for another grant. This would support a central SUD referral hub and community navigators that would work between agencies and the hub to connect SUD patients with the care they needed along the continuum of recovery. While this initial grant was not funded, a newly established program – the New Mexico Bridge Initiative started in 2021 – and Taos Holy Cross Hospital was the first hospital to engage with this program to achieve their goals of addressing a critical community need in substance use disorder.
Contact Dr. Rasa Lila O'Donnell, ND at drrasa@taoswholehealth.org for further information.